News
The latest news, thoughts, and updates
VCS getting ready to bring students back to school
---
Aug 21, 2020
By: Jodi Summit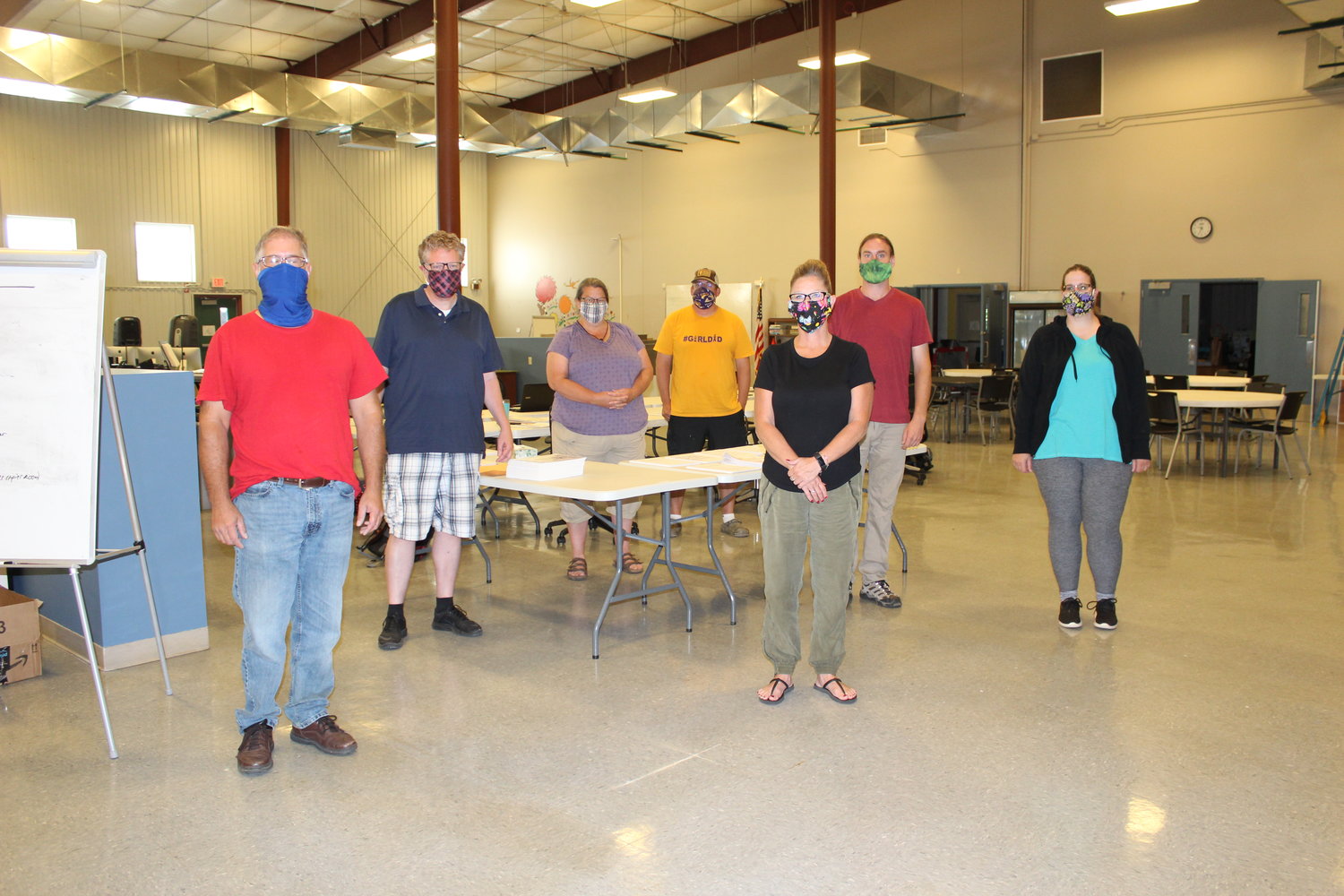 Being a really small school sometimes has its advantages: small class sizes, plenty of room to move around, teachers who truly get to know all their students, and the ability to change schedules to best meet the needs of the student body. For Vermilion Country School, adapting to the new safety protocols for school opening is a lot simpler than in a larger building.

VCS is a free public school for students in grades 7-12. It attracts students in a 30-mile radius from Tower. The school offers a focus on environmental education, with multi-grade classes and a commitment to hands-on learning as much as possible.

VCS is getting ready to resume in-person education, after moving to a distance learning model last winter along with all the other schools in the state.

The school plan, detailed in a multi-page flyer being sent to all families, is called the "In-Person Flexible Hybrid Model." The plan includes details on face mask usage (required indoors, in school vehicles, and outdoors if social distancing is not possible), social distancing guidelines when indoors, and sanitizing measures. The school is providing a clean cloth mask for each student daily, though students are free to bring their own masks.

"This model combines a mix of in-person and distance learning for most students," Zobitz said, "with full distance learning available each day for students who prefer or need that model."

This model has two phases, starting with the in-person model to create a positive learning environment and create strong teacher-student relationships.

"Teachers advocated for the opportunity to focus their efforts on a classroom model that enables them to see their students in person," he said.

But the model also calls for implementing hybrid learning strategies, so students are able to continue to connect virtually with their teachers and classmates on days they are at home. This option would only come into play if required.

The plan is contingent on the county's 14-day case rate, which right now stands at 3.87 per 10,000 for the northern half of the county, below the 10 cases per 10,000 threshold that would require moving to a more hybrid model.

But even moving to a state-mandated hybrid model might allow in-person daily learning.
"Hybrid is based on the capacity of the building," said school administrator Frank Zobitz. "Under the hybrid model we can have 40 students in the building."

"We want to do everything we can to have kids here," Zobitz said.

The school will also be offering a distance learning option, for families who want to keep their students at home.

"This is being offered as a long-term commitment," Zobitz said, "and we will make sure the student is set up to successfully do distance learning from home."

VCS is focused on providing a safe and supportive educational environment for students from seventh grade through age 21. The school's mission is to encourage the development of academic, social, and emotional maturity, and recognizes that all students are on their own path and timelines in regard to achieving their potential.

The school's small size allows teachers to "meet students where they are," Zobitz said, "and then encourages them to take the next steps needed in their development."

"Vermilion Country School actively looks for what makes each student special," said Zobitz.

The first two weeks of school this year will not involve regular classes, but instead will be focused on orienting students, both returning and new, to the new school schedule and higher expectations.
School staff wants to make sure they can erase the impact of the disruption to learning caused by last year's quick shift to distance learning.

"We want our students starting back at school with a strong base," Zobitz said. "We want to take care and ease them into a new way of doing things,"

"We have done a lot of planning on what the first two weeks look like," Zobitz said. Teachers came back to school on Aug. 11, giving them plenty of time for planning for in-person, and if necessary, distance learning this year.

Currently the school's enrollment is stable or a little higher than last year, though the school is still hoping to recruit some more students.

Basics in the morning; electives all afternoon
The school's new schedule has core classes on a daily basis in the morning, and electives and environmental education in the afternoon.

"Our afternoons will be activity-based," said Zobitz, "with environmental education, indoor/outdoor physical education activities, life skills, performing arts, technology, wood shop, and community service."

In previous years, environmental ed and other special activities were scheduled on Wednesdays, in lieu of regular core classes. The problem, Zobitz noted, was that the weather did not always cooperate with the school's plans for outdoor activities, and it was difficult to reschedule. This new schedule will give the staff more flexibility to schedule outdoor activities on days the weather is agreeable.

"We want to get our students outdoors as much as possible," Zobitz said.

The schedule for afternoon classes will shift each semester, with some semesters offering three class periods in the afternoon, and others just two, allowing for more in-depth exploration of topics.

This year's environmental education includes two all-school overnight trips to the Northern Tier High Adventure Base in Ely. A two-day fall trip in late September will include the option to have students spend the entire week, spending the extra days on a trip into the Boundary Waters. A two-day winter trip in February will have students sleeping in cabins, but those wishing to try out winter camping can opt for an extra night sleeping outdoors.

"We are really excited to have Michael Joint back on our staff," said Zobitz. The school just hired Joint as a part-time paraprofessional and part-time environmental education teacher. Joint was a para at the school previously and left to go back to finish his undergraduate degree in environmental education. He has been working at the High Adventure Base, but he is excited to be back working with students on a daily basis.

All the costs and equipment needed for these trips are covered by the High Adventure Base.
The school also has a week-long trip later in the spring planned to the Osprey Wilds Environmental Learning Center in Sandstone (formerly called Audubon Center of the Northwoods). This trip is also being offered free-of-charge to students.

Afternoon classes are a mix of required classes and electives. Environmental Ed, physical education (outdoors/indoors), and performing arts are required. Electives include technology skills which will focus on software, hardware, and computer repair; life skills with a focus on cooking, car repair, sewing, and budgeting/money skills; yearbook/newspaper; and wood shop.

Performing arts will include choir, instrumental lessons, dance, and public speaking. The school's new digital piano lab, which was installed last year just prior to moving to distance learning, will finally get used.
COVID safety
All students and staff will have temperature checks before entering the vans/bus or the building. Students and staff will need to wear masks while in the building.

The school's senior dining program will be put on hold to start, to let the school adjust to the new serving requirements.

"Once we get the system down," Zobitz said, "then we can bring senior dining back, first as a carryout service, and then we will see if there is enough space to safely seat them."

If a student or staff member does test positive for COVID-19, the school will work with a team designated by the Minnesota Department of Education to determine what steps needs to be taken. Details on health monitoring and procedures if a student or staff does test positive for COVID-19 are provided in the back-to-school flyer.

The school itself has gotten a summer makeover. Almost all the walls have a fresh coat of paint. Staff has cleared out extraneous furniture to make cleaning of surfaces easier. New Chromebook computers have been purchased for all students.

You can learn more about VCS at vermilioncountry.org.