News
The latest news, thoughts, and updates
Vermilion Country School welcomes back students
---
Sep 8, 2020
By: Jodi Summit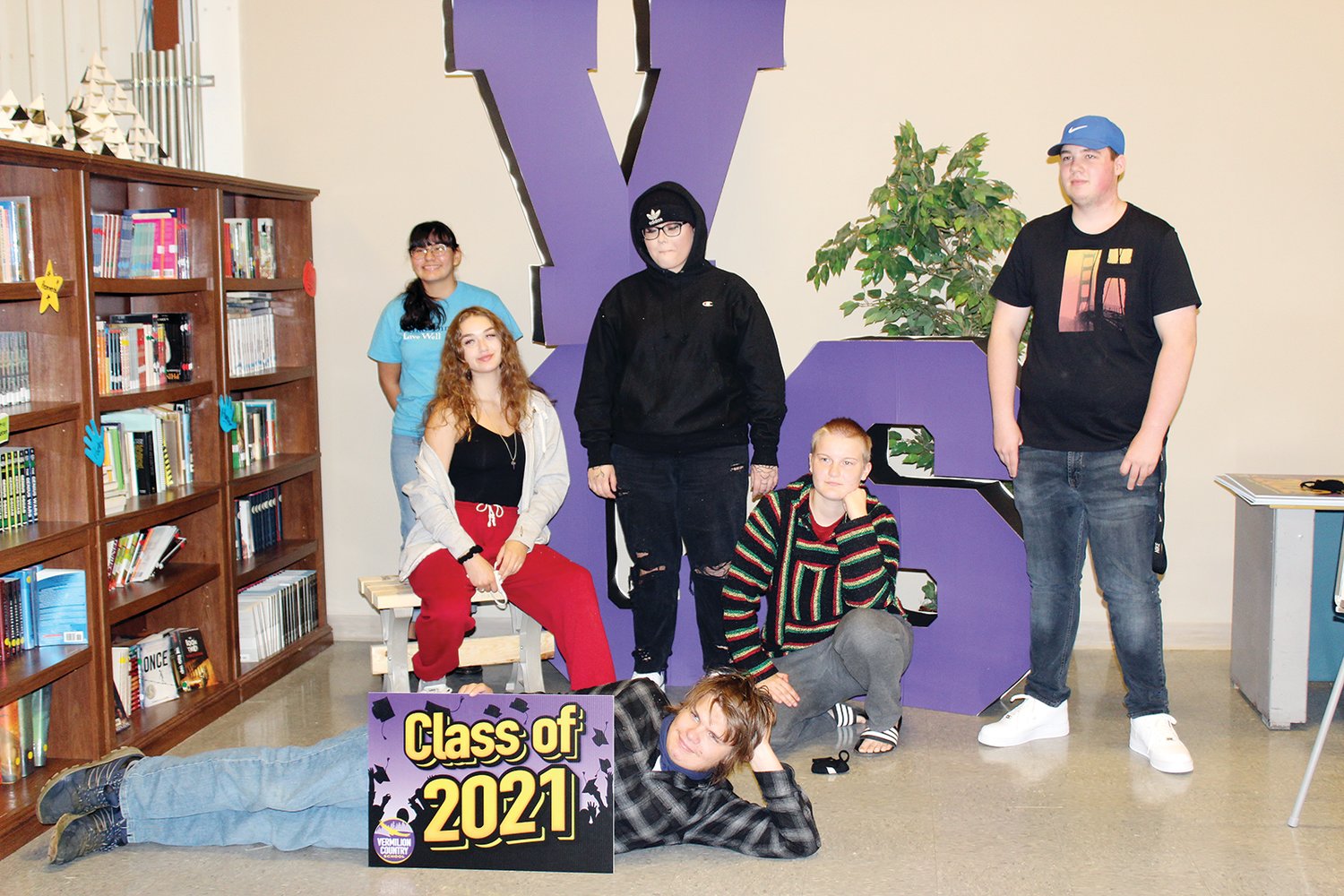 Vermilion Country School welcomed back its students on Tuesday, Sept. 1. But the day before, the community welcomed back teachers and staff with a special assembly.

"Ten years ago, the impetus for VCS got started," said school administrator Frank Zobitz. "This is our eighth year."

Zobitz thanked the community members who worked for several years to get the school up and running. Teachers heard from VCS board members, TEDA Executive Director Marshall Helmberger (on improvements planned for the building), and a welcome from Mayor Orlyn Kringstad.

"I still remember my first day at school," said Kringstad. "Back then you got a pair of new jeans. The jeans were so stiff it was hard to sit down. And they were way too long because my mother was sure I was going to grow." Kringstad thanked the school staff for being essential frontline workers.

Zobitz then introduced school staff, noting how many years they had been working at the school. School custodian Doug Workman is the longest serving, having been at the school for all eight years. The roll call continued with teacher Karin Schmidt and kitchen manager Cindy Pettinelli both starting their seventh year. Paraprofessional Mandy Northrup checked in for her sixth year. The recognition continued for teachers Paula Herbranson, six years, Al White, four years, office manager Jolene Herberg, four years, para/teacher Michael Joint, three years, and teacher Brad Neyens and admin Zobitz with two.

The keynote speaker for the back-to-school staff kickoff event was St. Louis County Commissioner and former Tower-Soudan High School teacher Paul McDonald, who spent 35 years in education before retiring and running for county commissioner. "This is usually an exciting time for teachers," he said. "But this year it is also an uneasy time." The pandemic, he said, took a challenging job and turned it into a "challenge and a half." McDonald said teachers want to start the school year all prepared, but this year they cannot do that because of the uncertainty of the pandemic. "You are in the frontline," he said. He reminded teachers that as students return, teachers have to be empathetic to all they have gone through since they left school on short notice last March. "This may be the students' safe place to be," he said. "We know some of them walking through these doors are going to be hurting."

He noted that while distance learning last year was overwhelming for most teachers, it was even more so for the students. He talked about the importance of broadband internet, comparing it to a basic utility, not a fringe item like cable television. On the bright side, McDonald noted that teaching does keep you young, because you get to be a kid. "These kids are the future of our society," he said. "Show them you care...Never underestimate the difference you can have in a kid's life."

As students entered the building on Tuesday, they quickly got used to the new safety protocols. Masks, hand-sanitizing stations, and socially-distanced seating were all in place. Hot breakfast and lunch are still being served, but students no longer walk through a buffet line. Instead, meals are pre-portioned and then served. Students spent the first morning decorating the new wooden sitting stools that will be used during outdoor environmental education and other outdoor learning times.

Vermilion Country School is a grades 7-12 charter school located in Tower that attracts students from a 30-mile radius.